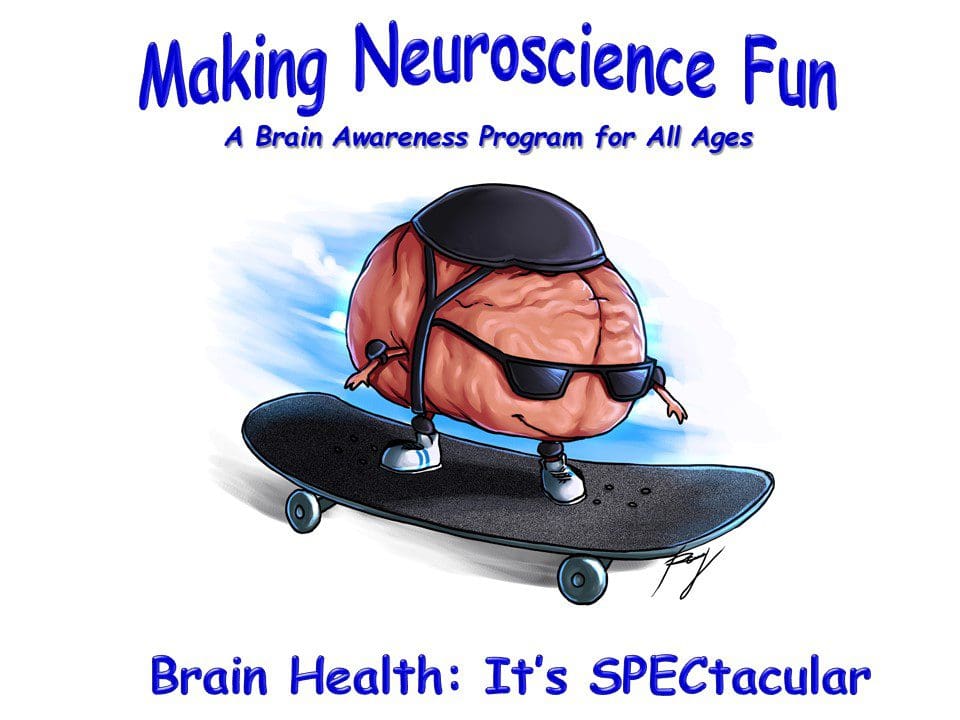 Making Neuroscience Fun (MNF) was created by Dr. Linda Gorman in 2003. Dr. Gorman initiated the program while serving as a Teaching Professor for the Department of Psychological and Brain Sciences and the Director of Undergraduate Studies for Neuroscience and the Behavioral Biology Programs at the Johns Hopkins University. The program was designed as a STEM program to serve as a catalyst for younger students to explore the "how and why" of the physical workings of their own brains at a younger age. Breaking down the information and presenting it to a younger audience makes science more accessible—which leads to a more inquisitive, well-rounded student.
MNF began as a community outreach program to bring free, age-appropriate, interactive presentations about the brain and nervous system to pre-K through 5th grade students. Dr. Gorman piloted the program with several elementary schools in the Baltimore area. After her initial success with the program, she expanded the reach of the program by training students within the Neuroscience Program at Johns Hopkins University to deliver the program to additional schools.
Program History
Between 2003 – 2019, the program was presented to more than 60,000 students Baltimore City and Baltimore County elementary school students. In the spring of 2020, the program was temporarily halted due to the Coronavirus pandemic and the development of the on-line program began. In January 2023, the in-person presentations were restarted in Baltimore. In April 2023, all materials were made accessible, in PDF format, on the Hopkins Making Neuroscience Fun website.