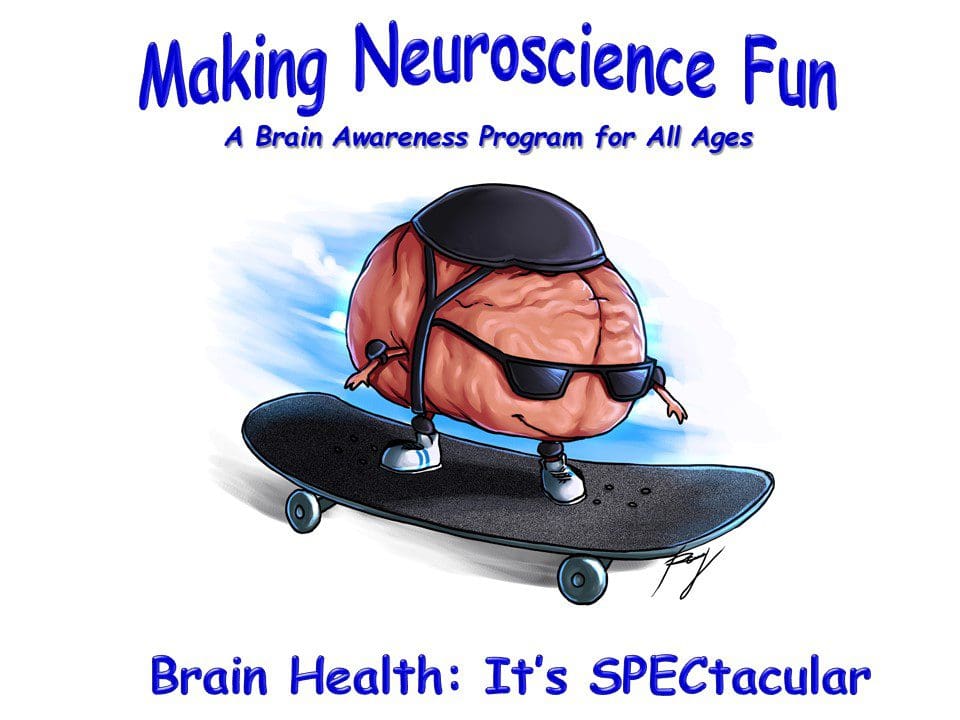 The mission of Making Neuroscience Fun is to educate individuals on how to achieve good mental health by focusing on the role the brain plays in our Social, Physical, Emotional and Cognitive (SPEC) health. The program focuses on using scientific research as the foundation for developing information about mental health and relaying the information in an age-appropriate manner, which is free and accessible to all.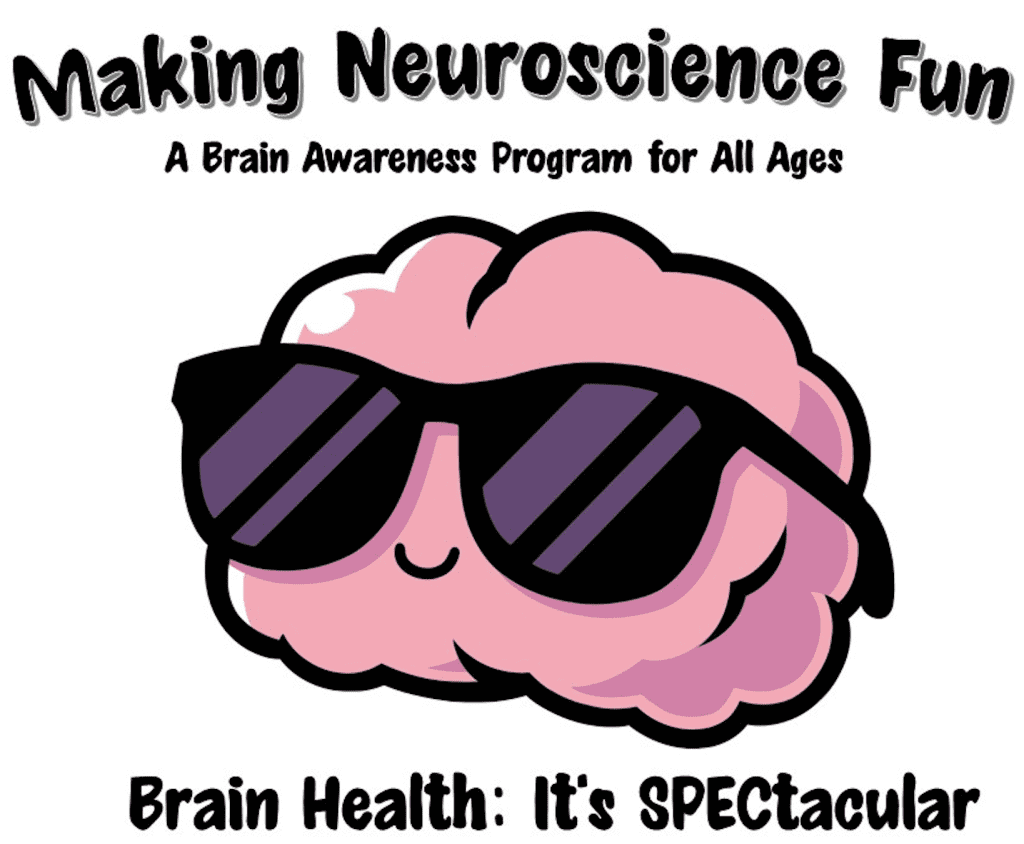 The Brain Health: It's SPECtacular program is a series of age-appropriate modules aimed at fostering appreciation for science, developmental education, and the importance of the brain and the nervous system in everyday life. The modules are designed around "stories" detailing specific aspects of the brain and nervous system and consists of presentations, demonstrations and activities that are educational, entertaining and exciting. The stories are told in easy to understand language and explain how brain health is dependent on the interactions between the brain and Social, Physical, Emotional and Cognitive (SPEC) health.
The goal of the program is to improve people's awareness of brain health and to apply scientific knowledge to real-life activities.
To accomplish this, the core fundamental concepts of the program are:
Anchored in science
Fun and informative
Age-appropriate
Free for all
The program is administered through two different platforms: in-person and on-line. The on-line program is offered in a "self-administered" and a "facilitator-led" format. The self-administered format allows an individual to access the materials directly through the website and to work through the program at their own pace. The facilitator-led format includes training materials on the program, story videos, and activities designed to assist the facilitator (parents, teachers, healthcare workers, care-givers, etc.) in delivering the program to different groups.