At present, there are 34 Fellows of the Institute. In addition to conducting research, most of the Fellows also teach courses at the main Homewood Campus of The Johns Hopkins University. These courses are taught in the following departments: Economics, Geography and Environmental Engineering, History, and Political Science. The joint teaching of the well-regarded Applied Economics & Finance course by Prof. Hanke and Institute Fellow Hesam Motlagh illustrates one of the many types of teaching activities in which Fellows are engaged. (Click here for the course syllabus).
Eric Abrahamson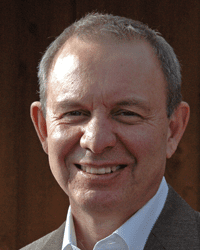 Phone: (605)-484-3820
Email: eric@vantagepointhistory.com
Eric John Abrahamson is an economic historian who has written about various regulated industries including telecommunications, financial services and electric utilities, as well as philanthropy. He is president of Vantage Point Historical Services, Inc.
Abrahamson received his Ph.D. from Johns Hopkins University. He is the author or co-author of a number of books including Building Home: Howard F. Ahmanson and the Politics of the American Dream (University of California Press, 2013); Spirited Commitment: The Samuel & Saidye Bronfman Foundation (McGill-Queens University Press, 2010) and Anytime, Anywhere: Entrepreneurship and the Creation of a Wireless World (Cambridge University Press, 2002).
Abrahamson edited a series of books on the history of the Rockefeller Foundation. He wrote Beyond Charity: A Century of Philanthropic Innovation (Rockefeller Foundation, 2013) and co-authored Democracy & Philanthropy: the Rockefeller Foundation and the American Experiment (Rockefeller Foundation, 2013).
Alan D. Anderson
Phone: (713) 201-5487
Email: adatex@sbcglobal.net
CV: Alan Anderson CV
After teaching for seven years at Princeton University and Carnegie Mellon University, Alan D. Anderson entered the natural gas business, first at a natural gas pipeline company and then at his own consulting firm, Energy Planning, Inc. He was a key player in the transition of the natural gas industry from a heavily regulated utility to one controlled by market forces. Anderson's consulting practice included the management of a pipeline, testimony before State and Federal agencies, and expert testimony in litigation. His firm published thousands of pages of data and analysis concerning the natural gas industry. Anderson is currently writing on economic policy issues.
Uttam Bajwa
Email: ubajwa1@jhu.edu
Uttam Bajwa is a Fellow at the Johns Hopkins Institute for Applied Economics, Global Health, and the Study of Business Enterprise and a Visiting Scholar at the University of Toronto. She is currently working on a book manuscript entitled "Frontier Enterprise: Immigrant Winemaking in Mendoza, Argentina (1884-1914)". Her research is in the social and economic history of modern Latin America and the Caribbean, with particular interest in migration, food and agriculture, entrepreneurship, and bottom-up economic development. Ms. Bajwa has a Ph.D. in History from the Johns Hopkins University.
Dalit Baranoff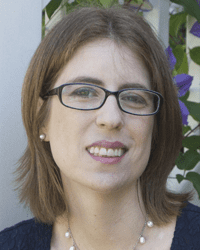 Phone: (301) 949-2590
Email: dalit.baranoff@gmail.com
Dalit Baranoff is a business historian specializing in the history of insurance and risk management. She is currently employed as a consultant, researching and writing about the insurance industry and insurance history.
After receiving her Ph.D. from Johns Hopkins University, Baranoff taught U.S. history and worked on a number of research projects. She has conducted research on the dot-com era, the pharmaceutical industry, entrepreneurship, and engineering management, as well as insurance. Baranoff also spent four years as a content editor at ProQuest, where she contributed to History Vault, a digital archive product.
William A. Barnett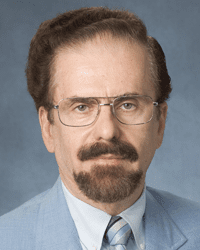 Phone: (785) 864-2844
Email: williamabarnett@gmail.com
CV: William Barnett CV
Dr. William A. Barnett is an eminent economic scientist and originator of the Divisia monetary aggregates and the "Barnett Critique." His work in the area of monetary and financial economics has been highly influential in shaping academic and central-bank staff research in the last thirty years. He has published widely on tests for nonlinear dynamics, chaos, and bifurcation, and is a major contributor to research on modeling consumer and producer behavior.
Dr. Barnett is Oswald Distinguished Professor of Macroeconomics at the University of Kansas Department of Economics and Core Faculty Member of the Center for Global and International Studies at the University of Kansas, as well as Senior Fellow of the IC2 Institute at the University of Texas at Austin. He is Founder and Editor of the Cambridge University Press journal, Macroeconomic Dynamics, and Founder and Editor of the Emerald Press monograph series, International Symposia in Economic Theory and Econometrics. Dr. Barnett founded the Society for Economic Measurement and serves as president. He is founder and director of the Institute for Nonlinear Dynamical Inference in Moscow. He is also director of the Advances in Monetary and Financial Measurement Program at the Center for Financial Stability.
He previously was on the staff of the Board of Governors of the Federal Reserve System in Washington, DC for eight years, was Stuart Centennial Professor of Economics at the University of Texas at Austin, Full Professor of Economics at Washington University in St. Louis, and Research Associate at the University of Chicago.
Dr. Barnett has published over 200 articles in professional journals and 32 books, as either author or editor. He co-authored the book, Inside the Economist's Mind, with the late Paul Samuelson, America's first Nobel Prize Winner in Economics. He has also received over 43 different awards and honors. His research has been published in 7 languages. In 2013, Dr. Barnett was awarded the Balfour S. Jeffrey Research Award in the Humanities and Social Sciences. He won the American Publishers Award for Professional and Scholarly Excellence (the PROSE Award) for the best book published in economics in 2012, Getting It Wrong: How Faulty Monetary Statistics Undermine the Fed, the Financial System, and the Economy.
Alexander A. Belozertsev

Dr. Alexander A. Belozertsev graduated from the University in Moscow, USSR (1980). He received his Ph.D. in Agricultural Economics (World Grain Economy) at the Moscow Agricultural Academy named by K. Timirjazev in 1986, and worked for the Council of Ministers of the USSR from 1989 till 1992.
He spent as a trainee more than one year at the Chicago Board of Trade (CBOT) and the Chicago Mercantile Exchange (CME) in 1991-92 studying commodity markets, both, in cash and futures. Since then he worked as a Representative of Cargill Investor Services, Inc. (1992-96), Refco, Inc. (1996-97), and Sakura Dellsher, Inc. (1997-98) in the FSU region.
Dr. Alexander A. Belozertsev also worked for more than 4 years as a Marketing Representative of the USA Rice Federation in Russia in 1998-2002. Since then he has been consulting various technical assistance projects on the development of the warehouse receipt system and commodity exchanges in the FSU (Kazakhstan, Russia, and Ukraine), Eastern Europe, and Africa (Cote-D'Ivore, Ethiopia, Ghana, Rwanda, South Africa, and Tanzania).
He managed (as a Chief of Party & Team Leader) the EU-funded 'Cereals Exchange & Licensed Warehouse' (CELW) Project in Sanliurfa Province / Turkey in 2015-17.
In 2017-18 he accomplished (as a Team Leader) the "Assessment of the Readiness for FX Derivatives Market Development in Kyrgyzstan" Project, financed by the European Bank for Reconstruction & Development (EBRD).
Dr. Alexander A. Belozertsev has got about 100 publications (articles, books, professional papers, etc.) on the agricultural commodity markets, derivatives, and commodity exchanges including the article "Exchange' in the Big Russian Encyclopedia (Russian Britannica), Moscow: 'The Big Russian Encyclopedia', 2005, (Volume N3, Letter B); "Assessment of the Possibilities for an Agricultural Futures Market in Ukraine", the World Bank Working Paper, Washington DC & Kiev/Ukraine: December 2005; translated from English into Russian and edited Leo Melamed's book "Escape to the Futures" (Publisher: John Wiley & Sons, Inc., 1996), Moscow: 'ALPINA Publishers', 2010; "Commodity Exchanges in Europe & Central Asia: A Means for Management of Price Risk", FAO UN Investment Center Working paper prepared under the FAO / World Bank Cooperative Programme, Rome/Italy: March 2011; "The Ethiopia Commodity Exchange (ECX) Warehouse Receipt System: A Guide for Borrowers", World Bank / IFC Advisory Services, Washington DC: 2013; "The ECX Warehouse Receipt System: A Guide for Banks", World Bank / IFC Advisory Services, Washington DC: 2013; "The Former Soviet Union (FSU) Grain Economy: A Challenge to the Future", Farmers' Radio 'KMA Land' Annual Publication, Red Oak, Iowa: May 2014; "Some Considerations on the Development of Commodity Exchanges in Russia", Professional Journal "The Securities Market", N5, June 2015.
Dr. Alexander A. Belozertsev is an individual member of the International Commodity & Derivatives Association (ICDA) based in Geneva / Switzerland.
Renée Marlin-Bennett
Phone: (410) 516-5478
Email: marlin@jhu.edu
Renée Marlin-Bennett is Professor of Political Science at Johns Hopkins University in Baltimore, Maryland, USA. Her current research projects examine the global politics of information and information technology. She is the author of two books, Knowledge Power: Intellectual Property, Information, and Privacy (Lynne Rienner Publishers, May 2004) and Food Fights: International Regimes and the Politics of Agricultural Trade Disputes (Gordon & Breach, 1993; reissued by Routledge Revivals), and the editor of one, Alker and IR: Global Studies in an Interconnected World (Taylor and Francis, 2011), in addition to articles and book chapters.  She is currently the general editor of the International Studies Association's International Studies Compendium Project (Wiley Blackwell).  Before coming to Johns Hopkins, she served on the faculty of International Relations at the School of International Service, American University, Washington, DC, USA. She earned her doctorate in political science from the Massachusetts Institute of Technology and her B.A. cum laude in international relations from Pomona College.
Nancy K. Berlage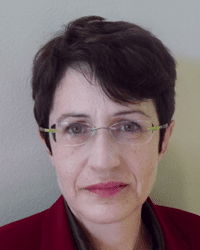 Phone: (512) 245-4529
Email: nkb11@txstate.edu
Dr. Nancy K. Berlage is Assistant Professor for the History Department and Public History Program at Texas State University. Berlage is currently writing on the history of agricultural economic development and rural public health in gendered and cultural contexts. She previously served as Chief Editor and Senior Historian (GS-15) for the Office of the Secretary of Defense in Washington, DC. Prior to that, she was volumes editor for the Defense Acquisition History Project at the U.S. Army Center of Military History; Senior Historian with History Associates; and she ran her own consulting company, which won public history contracts with the National Institutes of Health. Additionally, she served as Assistant Editor of the Papers of Dwight David Eisenhower at Johns Hopkins University.
Wojciech Bienkowski
Phone: +48 509-261-772
Email: wbienkowski@gmail.com
CV: Wojciech Bienkowski CV
Prof. Bienkowski is Dean of the Faculty of Economics and Management and Director of US Economy and Transatlantic Relations Institute at Lazarski University in Warsaw, Poland. He was a Visiting Scholar at Harvard University, Nagoya City University in Japan, George Mason University, and Johns Hopkins University.  In addition, he has conducted research in Germany (RFE/RL Institute in Munich), Austria, Italy (the Rockefeller Conference and the Study Center at Bellagio), and USA (University of Rochester).
Prof. Bienkowski wrote and coauthored dozens of articles and several books, which were published by well-regarded scholarly journals and distinguished publishing houses (The Harvard International Review, Comparative Economic Studies, The Journal of Comparative Economics, Palgrave-Macmillan, Cambridge University Press, M.E. Sharpe, Maruzen, PWN PWE).
Prof. Bienkowski belongs to many professional organizations and associations, including the Harvard Club of Poland (Vice President of the Board since 2009), the W. Fulbright Scholar Association, the Salzburg Seminar Alumni Association, the Foreign Trade Faculty Alumni Association, and the Association of Polish Economists (TEP).  He is also a fellow at the Institute for Applied Economics and the Study of Business Enterprise at John Hopkins University. Prof Bienkowski served as an advisor to Poland's Minister of Economy in 2006 and 2007.
Galen Burghardt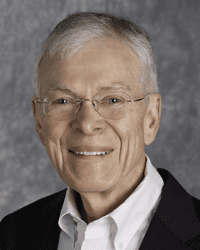 Phone: (224) 420-6373
Email: galen.burghardt@gmail.com
CV: Galen Burghardt CV
Galen Burghardt is a specialist in finance with a focus on futures markets.  He is the lead author of The Treasury Bond Basis, The Eurodollar Futures and Options Handbook, and Managed Futures for Institutional Investors.  He was Adjunct Professor of Finance at the Chicago Booth School, where he taught a popular MBA course in futures, swaps, and options from 1991 to 2005.  He has been a director of research for several prominent futures commission merchants.  He was director of financial research for the Chicago Mercantile Exchange, and an economist with the Board of Governors of the Federal Reserve Board in Washington, D.C.  He holds a Ph.D. in economics from the University of Washington.
Warren  L. Coats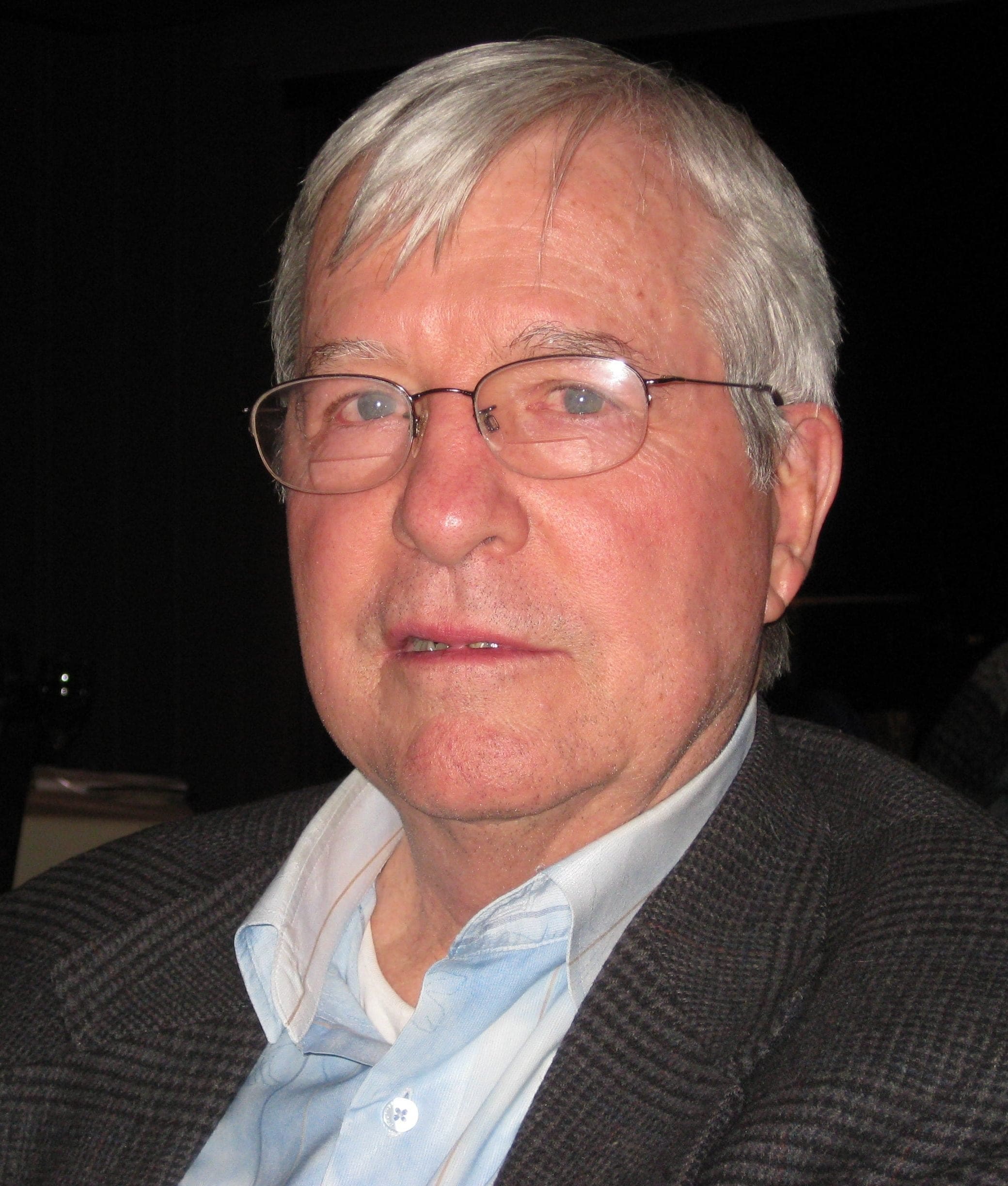 Phone: (301) 365-0647
Email: Wcoats@aol.com
CV: Warren Coats CV
Warren Coats has a BA degree in economics from the University of California, Berkeley and MA and Ph.D degrees in economics from the University of Chicago. After five years as an assistant professor of economics at the University of Virginia, he joined the IMF in 1976. He became chief of the SDR division in the Finance Department in 1983 and was Assistant Director of the Monetary and Capital Markets Department (MCM) when he retired in May 2003 to become a Director of the Cayman Islands Monetary Authority (2003-10). Dr. Coats was a visiting economist at the Board of Governors of the Federal Reserve System in 1979 and was seconded to the World Bank for one year to help write the 1989 World Development Report on Financial Systems.
From the SDR division of the Finance Department, Dr. Coats rejoined what is now MCM in the IMF in January 1992 and almost immediately led a technical assistance mission to Bulgaria followed by back-to-back missions to Kazakhstan and Kyrgyzstan in April of that year. Thus began an intensive program of developing new central banks and currencies that has lasted beyond his retirement. Dr. Coats has lead more than 70 missions that have produced practical advice and assistance to central banks, often under crisis conditions. These include missions to Afghanistan, Bosnia and Herzegovina, Bangladesh, Bulgaria, Croatia, Czech Republic, Egypt, Hungary, Israel, Kazakhstan, Kenya, Kosovo, Kyrgyz Republic, Malta, Moldova, Nigeria, Slovak Republic, Slovenia, Turkey, the West Bank and Gaza Strip, and the Federal Republic of Yugoslavia. He supervised the establishment of new central banks in Bosnia and Herzegovina, and the West Bank and Gaza Strip, and the reestablishment, transformation, and development of the payment and banking systems in Kosovo, and helped Kazakhstan, Kyrgyzstan, and later Bosnia and Herzegovina introduce their own currencies.
Dr. Coats' work on banking sector issues in Moldova, Bulgaria, Croatia, Turkey and Yugoslavia has provided him with the practical experience reflected in his several articles on banking sector soundness issues (including several papers on Bank Insolvency Law). He has also written on various monetary theory and policy issues, including electronic money and inflation targeting. He edited a book on Inflation Targeting in Transition Economies published by the IMF and the Czech National Bank and co edited a book on the same subject published by the Czech National Bank in 2003. His most recent book, One Currency for Bosnia: Creating of the Central Bank of Bosnia and Herzegovina, was published in August 2007 by Jameson Press, Ill.
After retiring from the IMF, Dr. Coats was Sr. Monetary Policy Advisor to the Central Bank of Iraq in 2004-5, helped South Sudan prepare to issue and manage its own currency when it became independent on July 9, 2011 (with Deloitte/USAID) and was a consulting member of the IMF program team for Afghanistan from Sept 2010 to Dec 2013.  He was a Director of the Cayman Islands Monetary Authority from 2003-10 and a member of the Editorial Board of the Cayman Financial Review 2010 – 17.
Thomas S. Coleman
Phone: (203) 252-4897
Email: tscoleman@uchicago.edu
CV: Thomas Coleman CV
Thomas Coleman is Executive Director of the Center for Economic Policy Research at the University of Chicago Harris School of Public Policy, focused on teaching students about financial markets. For 2012-2014 Mr. Coleman was Executive Director and Senior Advisor at the Becker Friedman Institute for Research in Economics at the University of Chicago, a center supporting inquiry on central questions of economic and social significance, and Adjunct Professor of Finance at the Chicago Booth School of Business. Prior to returning to the University of Chicago in 2012 Mr. Coleman worked in the finance industry for over twenty years, with considerable experience in trading, risk management, and quantitative modeling. Positions included head of Quantitative Analysis and Risk Control at Moore Capital Management, Llc responsible for firm-wide risk management and supporting quantitative infrastructure; a director and founding member of Aequilibrium Investments Ltd., a London-based hedge fund manager, with responsibility for risk management, portfolio management, and research; roles on the sell side in fixed income derivatives research and trading at TMG Financial Products, Lehman Brothers, and S.G. Warburg in London.
Mr. Coleman is the author of Quantitative Risk Management, published by Wiley (http://www.wiley.com/WileyCDA/WileyTitle/productCd-1118026586.html ) and A Practical Guide to Risk Management published by the Research Foundation of the CFA Institute (the most widely distributed Research Foundation monograph, available for free download at http://www.cfapubs.org/toc/rf/2011/2011/3 ). Before entering the financial industry Mr. Coleman was an academic, teaching graduate and undergraduate economics and finance at the State University of New York at Stony Brook. Mr. Coleman earned his PhD in economics from the University of Chicago, and his BA in physics from Harvard. He continues to publish in various journals.
Simon Constable

Email: sjeconstable@gmail.com
CV: Simon Constable CV
Prior to becoming a full-time economics journalist/commentator in 2006, Mr. Constable worked in a variety of strategy/advisor roles for major corporations. He started a new business line for consulting firm Hay Group, which independently valued stock options for publicly-traded corporations. He was a director at the Canadian Imperial Bank of Commerce, where he advised senior management on executive pay, and designed compensation plans. He also worked at at General Motors/Delphi where he managed $10 billion of borrowings and derivatives, helped eliminate 25,000 positions across the globe, and analyzed the company's huge retirement plans. He also worked on Wall Street as a chemicals industry researcher for investment bank Kidder, Peabody.
His first book, The WSJ Guide to the 50 Economic Indicators that Really Matter, won an economics category award in the 2012 Small Business Book Awards at Small Business Trends. It has been translated into multiple languages. He authored the Rudolf Wolff mini-guides to the London Metal Exchange, and the Real Money Guide to Investing in Gold. He co-authored, "Make Your Voice Heard: Strategically Positioning HR during Mergers & Acquisitions," for WorldatWork Journal. Currently, he writes the monthly "In Translation" column for The Wall Street Journal. He also contributes regularly to U.S. News & World Report, OZY, Barron's, TheStreet, Fortune, and Forbes.com.
Mr. Constable received his MBA in 1997 from the Darden Graduate School of Business at the University of Virginia, where he wrote a case study on the problems tied to hedging metal price risk. He also graduated with an MA (hons) in economics from St. Andrews University in Scotland, where he wrote his dissertation on Hong Kong's monetary system. He holds a Masters in business & economics journalism from NYU, where he wrote a research paper on the hazards of family business.
Christopher L. Culp
Phone 1: (312) 587-7163
Phone 2: +41 79-335-84-04
Email: christopher.culp@jhu.edu
CV: Christopher Culp CV
Christopher Culp is a Senior Advisor with Compass Lexecon, Adjunct Professor at the Swiss Finance Institute, and Adjunct Professor at Universität Bern in the Institut für Finanzmanagement. From 1998 through 2013, Dr. Culp was an adjunct faculty member at The University of Chicago's Booth School of Business. He has taught graduate-level courses on derivatives, financial instruments, insurance, investments, and structured finance, and he provides advisory consulting services and testimonial expertise in these same areas. Culp is the author of four books – Structured Finance & Insurance (Wiley, 2006), Risk Transfer: Derivatives in Theory & Practice (Wiley, 2004), The ART of Risk Management (Wiley, 2002), and The Risk Management Process (Wiley, 2001) – and the co-editor of two books – Corporate Aftershock: The Public Policy Consequences of the Failure of Enron and Other Major Corporations (Wiley, 2003; co-edited with William Niskanen), and Corporate Hedging in Theory & Practice (Risk Books, 1999; co-edited with Merton Miller). He has published numerous articles, and is on the editorial advisory boards of the Journal of Applied Corporate Finance and the Journal of Structured Finance, and he is a Charter Member of Risk Who's Who. He was previously a member of the editorial advisory boards of Derivatives Quarterly, Futures Industry magazine, and the Journal of Risk Finance. He holds a Ph.D. (with a concentration in finance) from The University of Chicago's Booth School of Business and a B.A. in economics (Phi Beta Kappa, general honors, and departmental honors) from The Johns Hopkins University.
Robert Wayne Garnet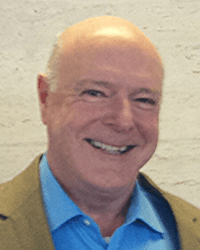 Phone: (202) 957-7051
Email: r.garnet@dupontgroup.net
Dr. Garnet earned his B.A. (Social and Behavioral Sciences, 1972) and his Ph.D. (History, 1984) at the Johns Hopkins University where he studied American economic and business history under Louis Galambos.  His thesis and first book, The Telephone Enterprise, was a study of the early corporate and organizational development of the Bell System and was published by Johns Hopkins Press in 1985.  In 1978, Dr. Garnet was employed by AT&T to conduct historical research in support of the company's anti-trust defense.  Dr. Garnet retired from AT&T in 2000 after a career specializing in public policy and regulatory issue in the company's public and media relations department.  Since 2004, Dr. Garnet has been a visiting scholar and fellow of the Institute of Applied Economics, Global Health and the Study of Business Enterprise at Johns Hopkins.
Dr. Garnet's current interest and research focuses on the impact of economic ideas and politics driving the most recent debate and implementation of regulation of the telecommunications industry.
John G. Greenwood

Phone: +44 (0)207 065-3500
Email: john_greenwood@ldn.invesco.com
CV: John Greenwood CV
John Greenwood is Chief Economist of INVESCO plc. A graduate of Edinburgh University, he did economic research at Tokyo University and was a visiting research fellow at the Bank of Japan (1970-74). From 1974 he was Chief Economist with GT Management plc, based initially in Hong Kong and later in San Francisco. As editor of Asian Monetary Monitor he proposed a currency board scheme for stabilizing the Hong Kong dollar in 1983 that is still in operation today.
Mr. Greenwood was a director of the Hong Kong Futures Exchange Clearing Corporation (1987-91) and council member the Stock Exchange of Hong Kong (1992-93). An economic adviser to the Hong Kong Government (1992-93), he has been a member of the Committee on Currency Board Operations of the Hong Kong Monetary Authority since 1998. He is also a member of the Shadow Monetary Policy Committee in England. Mr. Greenwood is a director of INVESCO Asia Ltd in Hong Kong, INVESCO Asset Management Singapore Ltd, and the Hong Kong Association in London.
In 1980 he translated Yoshio Suzuki's book, "Gendai Nihon Kinyuron" as "Money and Banking in Contemporary Japan" from Japanese. In 2007 he authored a book entitled "Hong Kong's Link to the US Dollar: Origins and Evolution" (Hong Kong University Press) which covers the collapse of the currency in 1983 and its subsequent restoration to stability under the plan he devised.
Brian Gunia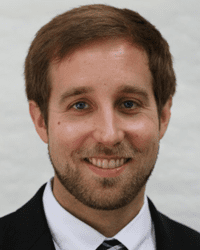 Phone: (410) 234-9423
Email: brian.gunia@jhu.edu
CV: Brian Gunia CV
Brian Gunia is an assistant professor at the Johns Hopkins Carey Business School. He holds a Ph.D. in management from Northwestern University. Brian's research focuses on negotiation, ethical decision-making, and organizational failure. It has been published in several academic journals including the Academy of Management Journal, Journal of Applied Psychology, and Annual Review of Psychology. Brian's research has also been featured in popular media outlets like The Economist, Wall Street Journal, and Forbes. Brian has received several awards for his research and teaching, and he is the founder of the Carey School's Business in Government Initiative. Previously, Brian worked as a consultant at Deloitte.
Robert Hetzel
Phone: (804) 205-8180
Email: roberthetzel@comcast.net
CV: Robert Hetzel CV
Robert Hetzel received an AB degree in 1967 and a Ph.D. in 1975 both from the University of Chicago.  While at Chicago, he was in the Money and Banking workshop and did his thesis work under Milton Friedman.
Robert joined the Research Department at the Federal Reserve Bank of Richmond in 1975, where as Senior Economist and Research Advisor he served as an adviser to the Bank president on matters concerning his participation in FOMC meetings.  He retired January 2018.
Robert's research agenda is the evolution of central banking in the modern regime of fiat money.  He regularly writes articles on monetary policy in which he continues the Friedman monetarist tradition. His two recent books, both published by Cambridge University Press, are The Monetary Policy of the Federal Reserve: A History (2008) and The Great Recession: Market Failure or Policy Failure? (2012).
Mario Macis
Email: mmacis@jhu.edu
CV: Mario Macis CV
Mario Macis (Economics PhD, University of Chicago) is Associate Professor of Economics at the Johns Hopkins University Carey Business School, and Affiliate Faculty at the JHU Berman Institute of Bioethics. He is also a faculty research fellow at the National Bureau of Economic Research (NBER) and the Institute for Labor Economics (IZA, Bonn).  His research focuses on incentives, prosocial behavior, morally controversial transactions, global health, development, and labor economics.  Prof. Macis has conducted large-scale randomized controlled trials in partnership with blood banks (including the American Red Cross) to study the interplay between intrinsic motivation and incentives in pro-social behavior. In recent work at the intersection of economics and bioethics, he studies attitudes toward contested economic transactions such as payments for plasma and organs. He also investigated topics in labor economics including the impact of exports on workers' wages and the effect of female executives on wages and firm performance.   His research was published in leading academic journals including the American Economic Review, Management Science, American Economic Journal: Economic Policy, the Journal of Labor Economics, the Journal of Health Economics, and Science. His work was funded by several funding agencies, including the NSF and the NIH.   Prof. Macis teaches microeconomics, health economics, and personnel economics.  In 2013, he received a  Johns Hopkins University Alumni Association Excellence in Teaching Award Prof. Macis has been a consultant for the World Bank, the International Labor Organization, the National Marrow Donor Program, and the United Nations Development Programme. He currently serves in the Editorial Board of World Medical and Health Policy.
Christopher McCoy

Email: mccoy@portmeadowcapital.com
CV: Christopher McCoy CV
Christopher McCoy has been involved in natural resources for nearly two decades focusing mainly on energy markets. He started in the risk management group at London Electricity, where he advised on electricity market reform and purchasing strategies. He left to join Glencore, where he looked at electricity market issues related to assets in aluminium and advised on risk management in the oil group. He left and formed Port Meadow Capital, where he has advised other trading houses, utilities, hedge funds, and fund of funds on business development, asset acquisition opportunities, asset optimisation, storage valuation, and systematic and discretionary research. He holds degrees from Johns Hopkins University and Oxford University.
Denis McHugh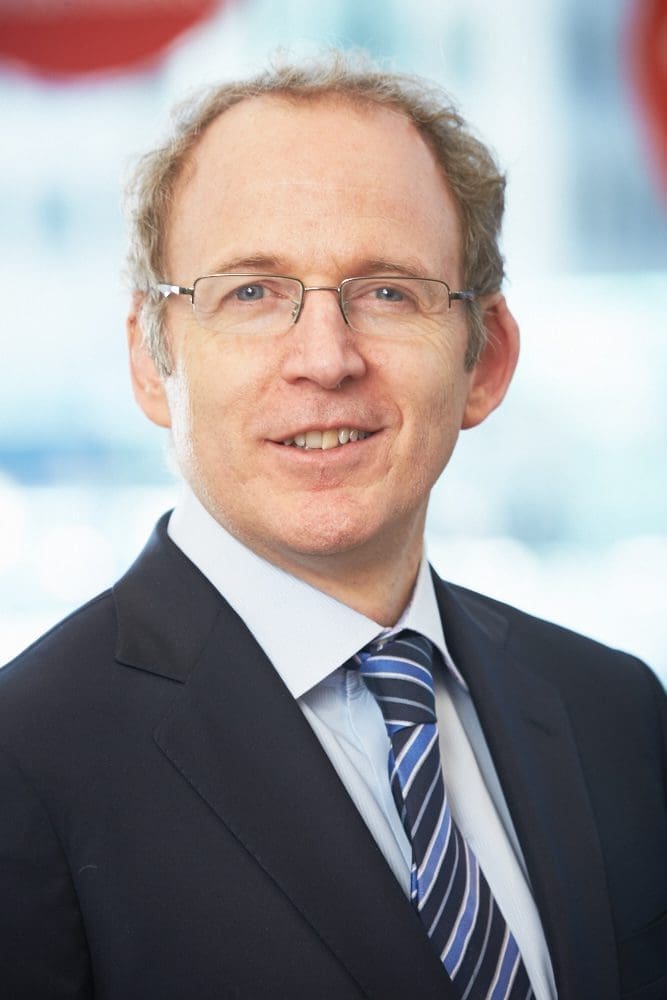 Email: denismchughnyc@gmail.com
Denis McHugh is the Chief Risk Officer for Bank of Montreal's Global Markets investment bank. He has amassed over 30 years of experience in trading markets across the globe while working for investment banks in Europe and North America. After beginning with Bond Basis arbitrage at Discount Corp of New York Futures, Mr. McHugh traded for ABN Amro bank in the nascent derivative markets in the early 1990s developing products and hedging solutions. This later expanded to emerging markets, where he was assigned as the bank's representative to the Russian default credit group in 1998, and in Europe, as the single currency was implemented into the financial markets.
In the past 11 years, Mr. McHugh has had senior positions in Market Risk management for Commerzbank and now Bank of Montreal's global trading and treasury operations. He has overseen the implementation of market risk and liquidity platforms used for steering the bank's risks and defining the risk appetite as well as being compliant with the multiple regulatory regimes wherein the institutions transact.
Mr. McHugh has a B.A. in Economics from Washington University in St. Louis.
Paul Miranti
Phone (Office): (848) 445-4370
Phone (Home): (732) 686-1331
Email: paul.miranti@rutgers.edu
CV: Paul Miranti CV
Professor Miranti's interests include business and accounting history.  Professor Miranti has published widely in academic journals and is the author of three books: Accountancy Comes of Age: The Development of American Profession, 1886-1940 (University of North Carolina Press), The Institute of Accounts: Nineteenth Century Origins of Accounting Professionalism in the United States (Routledge) and A History of Corporate Finance (Cambridge University Press.)  The latter work has also been translated into Chinese, Italian and Japanese.
Barbara Morgan
Phone: (410) 516-6135
Email: bmorgan@jhu.edu
Dr. Barbara Morgan is a labor economist and Senior Lecturer in the Department of Economics at Johns Hopkins University.  Dr. Morgan currently teaches courses in Labor Economics, Quantitative Methods, the Economics of Discrimination, Global Health and Development, and Inequality and Social Policy.  A continuing focus of Dr. Morgan's teaching and research has been on the dynamic nature of the relationship between firms and their employees and the many types of government regulations that influence this relationship.  What are the barriers and opportunities facing both employers and workers in the new global economy, an economy revolutionized by rapidly changing technologies? What is the rationale for, and the economic effect of, government policy in this area? Dr. Morgan's research and consulting experience includes topics such as the impact of unions on firm profitability and productivity, contingent labor, methodological approaches to labor market discrimination, incentives in workers' compensation programs and associated litigation, and medical malpractice.  She holds a Masters degree from Cambridge University, England and a Ph.D. in Economics from Florida State University.
Hesam Motlagh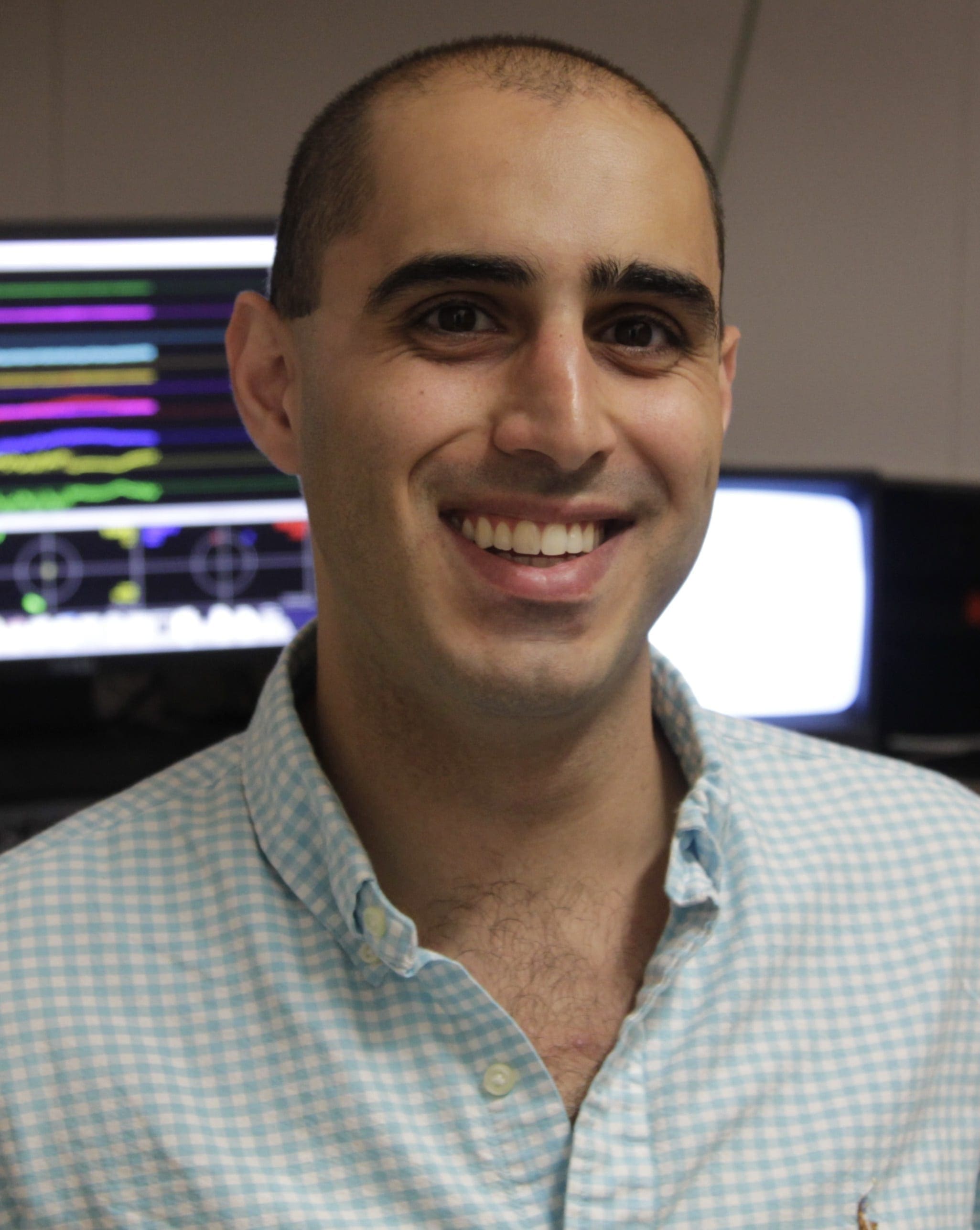 Phone: (216) 577-7425
Email: hesamnmotlagh@gmail.com
CV: Hesam Motlagh CV
Hesam is passionate about translating basic science discoveries into products that have a significant impact on society. His main role is Chief of Staff at Khosla Ventures where he works with Vinod Khosla on strategic projects for the firm and advises portfolio companies on fundraising, product, business development, marketing, and general strategy.
Currently, Hesam is an Adjunct Professor in the Department of Structural Biology at Stanford Medicine and a Fellow at The Johns Hopkins Institute for Applied Economics, Global Health, and the Study of Business Enterprise where he is co-editor of the Studies in Applied Finance series. Previously, he worked on financial and corporate strategy at Seer Biosciences and was a Pear Fellow at Pear VC. Before Seer, he was a quantitative research analyst at Croft-Leominster Investment Management in Baltimore, after being a molecular and computational biophysicist for almost a decade.
Hesam has many peer-reviewed publications including a review article that was highlighted on the cover of Nature. He completed his MBA at the Stanford Graduate School of Business after completing a postdoctoral fellowship under the supervision of Prof. Steve H. Hanke at Johns Hopkins University.  Prior to his postdoctoral work, he obtained his PhD from the program in molecular biophysics at Johns Hopkins University under the supervision of Prof. Vincent Hilser. He obtained undergraduate degrees in both biochemistry and mathematics & statistics from Miami University in Oxford, Ohio.
Andrew Popp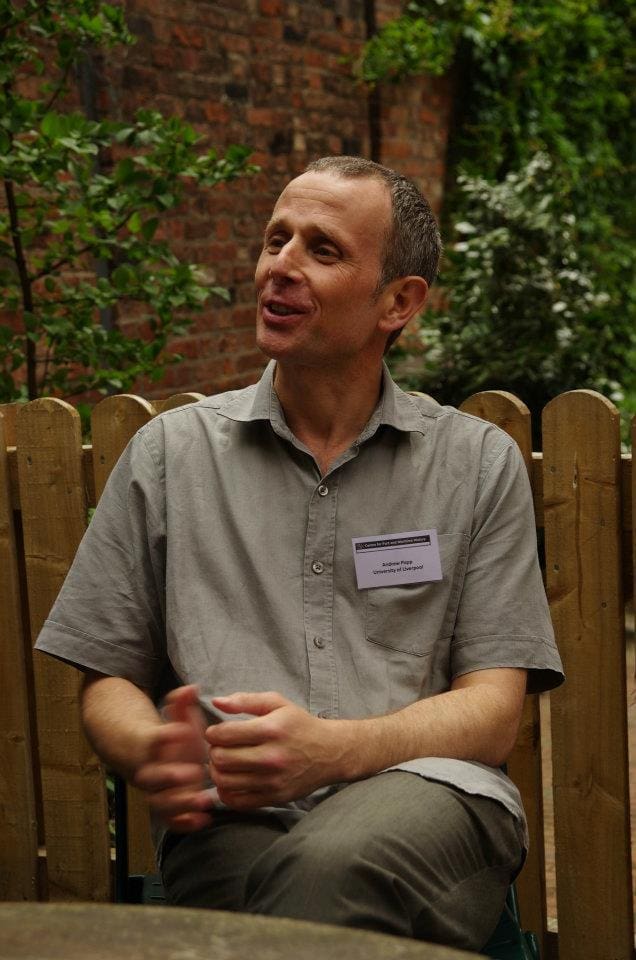 Email: Andrew.Popp@liverpool.ac.uk
Andrew Popp is Professor of Business History at the University of Liverpool. He has published widely on a range of topic in British business history, including: industrial districts, business networks; social capital; trust; travelling salespeople; family firms and entrepreneurship. Currently his work is focused on the role of emotions in business life and the integration of the history of emotions into business history. Andrew is Editor-in-Chief at Enterprise and Society: The International Journal of Business History and a former reviews editor at Business History. He is a member advisory board of the Center for the History of Business, Technology and Society at the Hagley Library. He is also currently a Visiting Professor at the University of Gothenburg, Sweden.
David Ranson

Email: d.ranson@hcwe.com
Prior to becoming a general partner of H.C. Wainwright & Co. in 1977, Mr. Ranson taught economics at the University of Chicago's Booth Graduate School of Business. He has been an assistant to then Treasury Secretary William E. Simon, and a member of George P. Shultz's personal staff at the Office of Management and Budget. Prior to his service in Washington, he was a member of the Boston Consulting Group. In 1989 he became president and director of research at Wainwright Economics, now known as HCWE, an independent investment research firm now located in Cambria, California. David Ranson has addressed audiences and published articles on a wide range of economic and investment topics, and has provided testimony to a number of Congressional committees. His work has appeared in the Wall Street Journal, the New York Times, Barron's, the Economist, Forbes, and other publications. He holds M.A. and B.Sc. degrees from Queen's College, Oxford, and an M.B.A. in finance and a Ph.D. in business economics from the University of Chicago.
Matt Sekerke

Email: matt@ndogeno.us
CV: Matt Sekerke CV
Matt Sekerke is President of Ndogenous, a consultancy. Matt consults on macroeconomic and quantitative investment strategies, financial risk management, economic litigation, and the development of forecasting models. His current research interests include macro-finance, money and banking, energy and resource economics, capital theory, and quantitative methods. He is the author of Bayesian Risk Management: A Guide to Model Risk and Sequential Learning in Financial Markets (Wiley Finance, 2015). Matt has also written extensively on monetary policy and monetary economics, often with Co-Director Steve Hanke.
Matt holds a PhD in economics from Durham University, an MS in applied mathematics from Columbia University's Fu Foundation School of Engineering, an MBA in analytic finance and econometrics from the University of Chicago's Booth School of Business, an MA in history from Johns Hopkins University, and a BA in economics and mathematics from Johns Hopkins University. He is also a CFA charterholder, certified Financial Risk Manager (FRM), and a certified Energy Risk Professional (ERP).
Leo B. Slater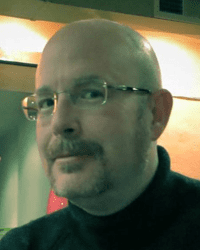 Phone: (202) 766-3599
Email: leobslater@yahoo.com
CV: Leo Slater CV
A former pharmaceutical research chemist, Leo B. Slater earned a Ph.D. in History at Princeton University in 1997 and has held a number of fellowships and positions including: the DeWitt Stetten, Jr., Memorial Fellowship in the History of Biomedical Sciences and Technology, Office of NIH History; Fellow at the Institute for Applied Economics, Global Health, and the Study of Enterprise of The Johns Hopkins University; and Director of Historical Services at the Chemical Heritage Foundation.  In 2009, he published "War and Disease: Biomedical Research on Malaria in the Twentieth Century" (Rutgers University Press).  He is currently Historian of the Naval Research Laboratory (NRL) in Washington, DC, and is working on a history of NRL since World War II and a history of the development of GPS.
Jeffrey L. Sturchio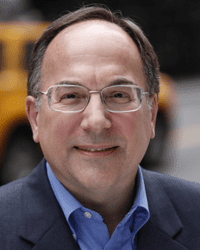 Phone: (212) 365-7517
Email: jeff.sturchio@rabinmartin.com
Jeffrey L. Sturchio is President and CEO at Rabin Martin, a global health strategy consulting firm, and former President and CEO of the Global Health Council. Before joining the Council in 2009, Dr. Sturchio was vice president of Corporate Responsibility at Merck & Co. Inc., president of The Merck Company Foundation and chairman of the U. S. Corporate Council on Africa, whose 150 member companies represent some 85 percent of total US private sector investment in Africa. He is chairman of the BroadReach Institute for Training and Education and a member of the boards of the U. S. Pharmacopeia and the Museum of AIDS in Africa.
Dr. Sturchio is also currently a visiting scholar at the Institute for Applied Economics, Global Health and the Study of Business Enterprise at The Johns Hopkins University; a senior associate of the Global Health Policy Center at the Center for Strategic and International Studies; a principal of the Modernizing Foreign Assistance Network; a Fellow of the American Association for the Advancement of Science; and a member of the Council on Foreign Relations. He received an AB in history from Princeton University and a Ph.D. in the history and sociology of science from the University of Pennsylvania. His publications include "Noncommunicable diseases in the developing world: addressing global gaps in policy and research" (edited with L. Galambos, Johns Hopkins University Press, 2013).
John A. Tatom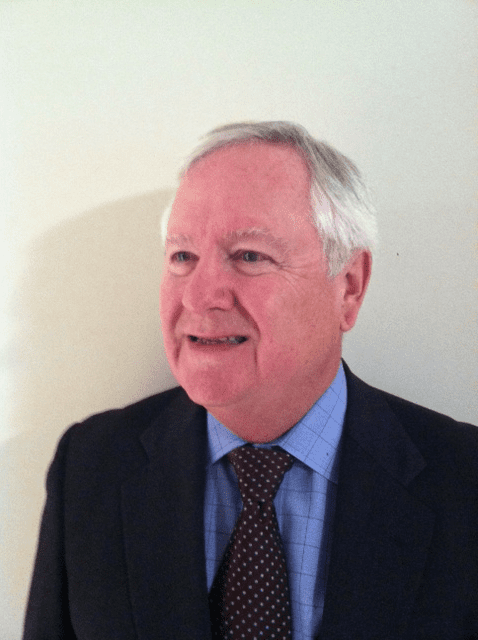 Phone: (317) 270-4055
Email: jtatom@earthlink.net
CV: John Tatom CV
John A. Tatom is a fellow at the Institute for Applied Economics, Global Health and the Study of Business Enterprise at Johns Hopkins University. From 2005 to March 2014, he was Director of Research at Networks Financial Institute. Earlier he was chief US Economist at UBS Asset Management, Executive Director and head of country research at UBS in Zurich and lead economist for emerging market and developing countries. From 1976 to 1995, he was Assistant Vice President and policy adviser at the Federal Reserve Bank of St. Louis. He has taught at several colleges and universities. He holds a Ph.D. from Texas A&M University.
Andria van der Merwe
Phone: (312) 322-0211
Email: avande20@jhu.edu
CV: Andria van der Merwe CV
Andria van der Merwe is a Vice President at Compass Lexecon where she focuses on securities litigation and regulatory investigations and proceedings. Andria specializes in issues related to fixed income markets and market microstructure, including liquidity, high frequency trading, spoofing and market manipulation. She is also the holder of three U.S. patents and has published several research papers in internationally renowned journals. Dr. van der Merwe is the author of Market Liquidity Risk: Implications for Asset Pricing, Risk Management and Financial Regulation published by Palgrave Macmillan in 2015. She holds a Ph.D. in electrical engineering from the Ohio State University and an MBA from the University of Chicago's Booth School of Business. She was an adjunct professor at the Illinois Institute of Technology, where she taught graduate level courses on fixed-income asset pricing and modeling.
Stephen J. K. Walters
Email: swalters@loyola.edu
Stephen J.K. Walters is the author of Boom Towns: Restoring the Urban American Dream (Stanford University Press, 2014). He is a Professor Emeritus of Economics at Loyola University Maryland, a fellow of the Institute for Applied Economics, Global Health, and the Study of Business Enterprise at The Johns Hopkins University, and Chief Economist at the Maryland Public Policy Institute. He formerly served as Economic Advisor to the Baltimore Orioles and Chicago Cubs major league baseball teams.  Dr. Walters is an applied microeconomist.  His fields of expertise include urban economics, sports economics, government regulation of business, and the economic analysis of law.  His many scholarly articles have appeared in The Journal of Law & Economics, Southern Economic Journal, The Cato Journal, Regulation, and Journal of Sports Economics.  He is also the author of Enterprise, Government, and the Public (McGraw-Hill, 1993) and editor of Econversations (Pearson, 2013).
Xiang Songzuo
Email: xsz19752005@sina.com
Dr. Xiang Songzuo is Chief Economist of the Agricultural Bank of China. He is also Executive Deputy Director and a Senior Fellow at the International Monetary Institute of Renmin University of China and Deputy Chairman of the Advisory Board, Official Monetary and Financial Institutions Forum (OMFIF). In addition, he is President of the China Institute of International Capital Management.
Dr. Xiang earned a master's degree of International Affairs in Economic Policy Management from Columbia University as well as a master's degree and Ph.D. in economics from Renmin University of China. He earned a bachelor of Mechanical Engineering from Huazhong University of Science & Technology. In 1998 and 1999 he was a visiting scholar at the Judge Institute of Management Studies, Cambridge University, UK.
David Yu

Phone: +86 186 0104 7296
Email: david.yu@nyu.edu
Professor David Yu, PhD, CFA, FRAeS, Senior ISTAT Certified Aviation Appraiser is a fellow of the Institute for Applied Economics, Global Health and the Study of Business Enterprise at Johns Hopkins University.  Prof. Yu is a professor of practice in finance at New York University Shanghai and Stern School and is a recognized expert and thought leader in cross border investing, financing, valuation, real assets, and aviation. He is also Chairman of Asia and China Aviation Valuation Advisors (AAVA & CAVA), the only professional aviation valuation and advisory company in China and Asia. He is the only Senior ISTAT Certified Aviation Appraiser in China and N. Asia and one of ~20 globally.
He is an experienced entrepreneur, PE investor, lessor, banker advisor, and appraiser. He also acts as a board director or advisor of companies and funds including an airline. Prof. Yu was previously the China Chief Representative, VP Asia (Head of Asia) and Executive Committee member at Libra Group, a large Greek family investment conglomerate. He was based in four continents before running Asia and founding the China business. He writes as a contributing writer or editor and is quoted by many industry publications including Forbes, Nikkei Asian Review, FT, WSJ, NY Times, Airfinance Journal, etc., and a business commentator for other media. His book, titled, "Aircraft Valuation: Airplane Investments As An Asset Class," was recently published by Palgrave Macmillan and has been featured by Wall Street Journal, among others.
Prof. Yu is a CFA Charterholder and Fellow of the Royal Aeronautical Society. He has a B.A. (full honors) and an M.S. from Johns Hopkins University. He also has an M.B.A. from New York University's Stern School of Business. He has a Ph.D. in Finance from the University of Nottingham Business School and studied at Peking University's Guanghua School of Management and the National University of Singapore's School of Business. He is an Editorial Board member for the Journal of Structured Finance and other journals. He is a frequently invited speaker at investment and financing conferences.