The Chemistry Student Safety Committee is always looking for new members in Chemistry or any related field!!! Please contact jhu.cssc@gmail.com or the current committee Chair with questions or to sign up. You can read about our expectations on our Membership page.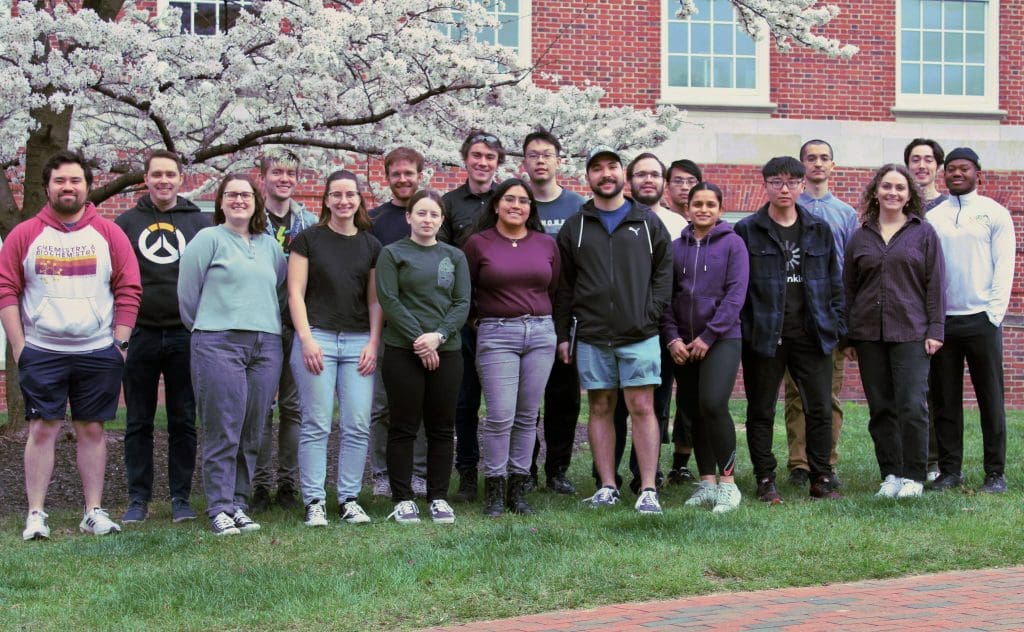 Lab
Representative
Email
Subcommittee
Bowen
Burak Tufekci
btufekc1@jhu.edu
Media & Communications
Bragg
Rachel Dziatko
rdziatk1@jhu.edu
Development
Cheng
awaiting a representative
Fairbrother
Savannah Phillips (Vice-chair)
sphill69@jhu.edu
Development
Fried
Xinzhe Ren
xren24@jhu.edu
Operations
Goldberg

Jacob Wade (Committee Chair)
Juliette Knapp
jwade19@jhu.edu
jknapp12@jhu.edu
Operations
Operations
Greenberg
Shijun (Arvin) Gao
sgao31@jhu.edu
Operations
Hernandez
Manuel A Palma
mpalmab1@jh.edu
Operations (Chair)
Huang
Xinyuan Ji
xji15@jhu.edu
Media & Communications
Karlin
Sanjib Panda
sanjbpanda101@gmail.com
Operations
Kempa
Marta Sliwa
Kathryn Kingsbury (Treasurer)
Paul Hanrahan
msliwa1@jhu.edu
kkingsb5@jhu.edu
phanrah1@jhu.edu
Operations
Development
Development
Klausen
Herb Wakefield
Brady Mediavilla
Jen Jiang
hwakefi1@jhu.edu
bmediav1@jhu.edu
jjiang43@jhu.edu
Development
Operations
Development; Undergraduate Relations
Leckta
awaiting a representative
McQueen
Shannon Bernier
Ben Redemann
Luke Meiler
Mikias Balkew
sbernier@jhu.edu
bredema1@jhu.edu
lmeiler1@jhu.edu
mbalkew1@jhu.edu
Operations
Media & Communications
Media & Communications; Interdisciplinary Connections
Media & Communications; Interdisciplinary Connections
Rokita
Ekroop Cheema
echeema1@jhu.edu
Media & Communications
Thoi
Yuki Osumi
yosumi1@jhu.edu
Media & Communications
Toscano
Deborah Rodriguez
Hanna Ketsela
Andrew Thampoe
drodri36@jhu.edu
hketsel1@jh.edu
athampo1@jh.edu
Development (Chair)
Development; Undergraduate Relations
Operations; Undergraduate Relations
Townsend
Gabe York
gyork1@jhu.edu
Operations
Tovar
Grant Hall
ghall33@jhu.edu

Media & Communications (Chair)
Yarkony
Chris Avanessian
cavanes1@jhu.edu
Media & Communications
Our current faculty advisor is J.D. Tovar.
Executive Board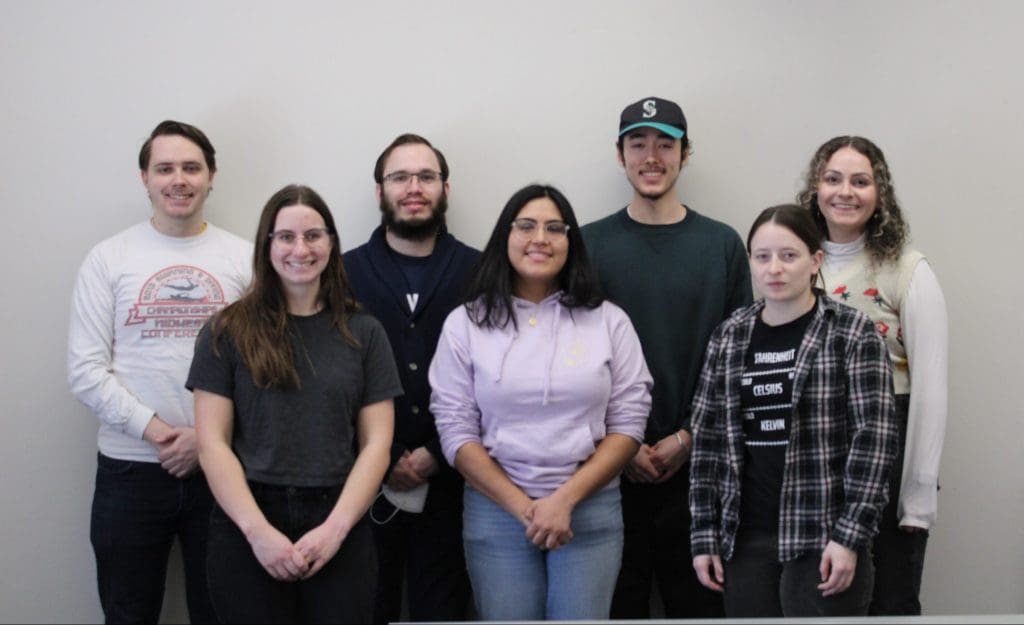 There are 6 executive board positions within the committee. Elections are held early in each fall semester.

Chair – responsible for scheduling meetings, coordinating with other e-board members, managing projects, and acting as the main point of contact between the group and external organizations.
Vice Chair – responsible for assisting the Chair, taking notes at meetings, and otherwise coordinating within the committee. By tradition, the Vice Chair takes over for the Chair when he/she graduates, and as such this position is usually filled by a third- or fourth-year student.
Treasurer – responsible for managing the finances of the committee and coordinating with the Chem admin team on project budgets.
Subcommittee Chairs (3) – these officers are responsible for organizing their subcommittees, overseeing projects chosen by their subgroups, and acting as the point of contact for members of their subgroups.