Current Group Members
Tim Magnanelli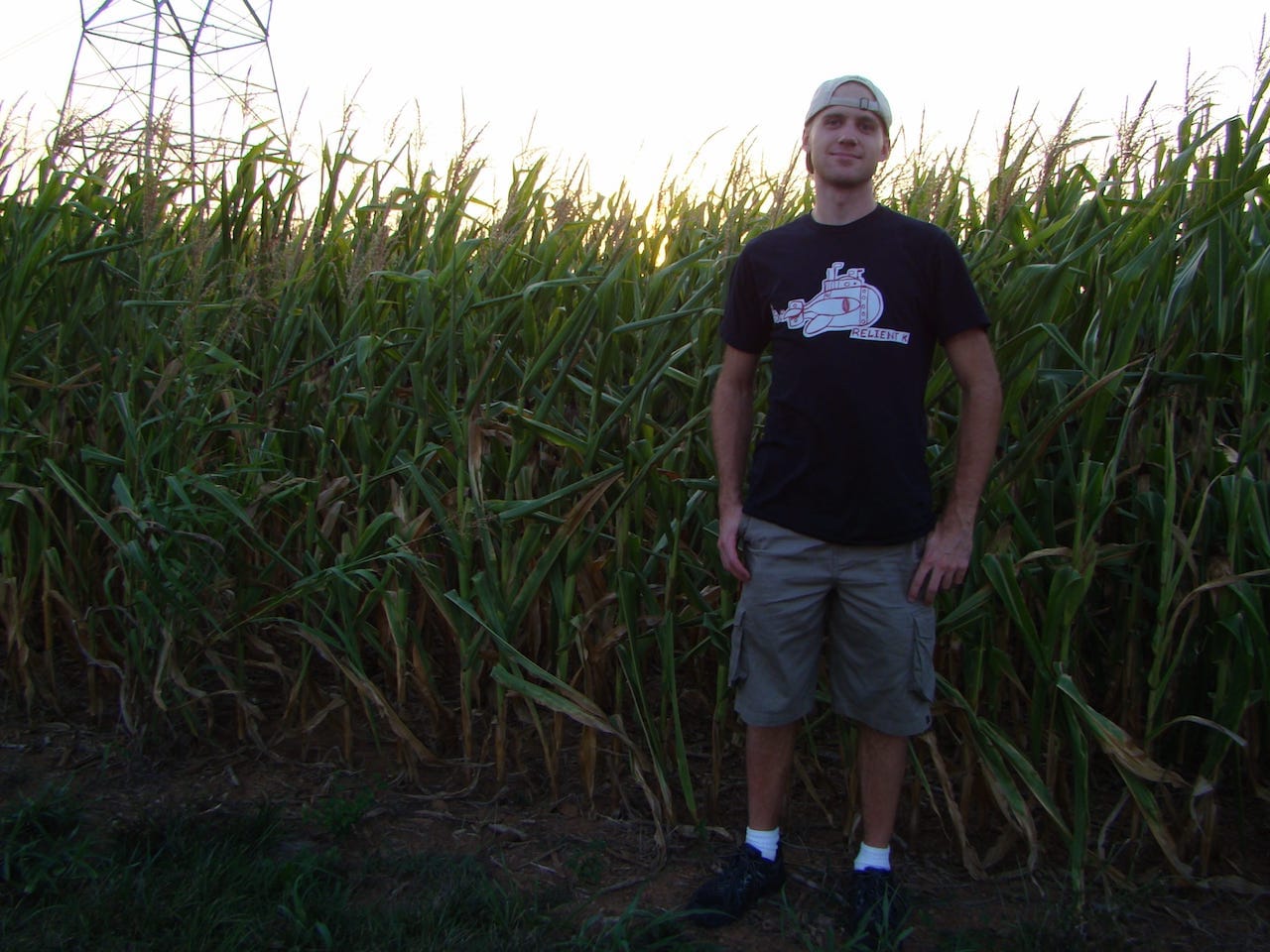 Graduate Student: 09/2011 – Present
Research Focus: Transient dynamics and structural characterization of aggregated suspensions, nanoparticulates, and OFETs
E-mail: tmagnan2@jhu.edu
Undergraduate University: UMBC
Hometown: Monrovia, MD
Tim graduated from UMBC in 2009 as a double major in chemistry and mathematics. He studied there under Dr. Bradley Arnold, applying Laser Induced Fluorescence (LIF) measurements to remotely detect explosive materials. He now studies aggregated nanoparticle suspensions and films of polymeric materials used within OPV devices, peptide-based materials designed to separate charge in biological settings, and prototypical OFET systems. Utilization of pump-probe and Raman spectroscopies answer key questions about the behaviors and dynamics of polarons and excitons within these ordered domains. Excited state Raman (FSRS), pump-re-pump-probe (PRP) and broadband polarization anisotropy(BPA) techniques clarify time-dependent dynamics and further elucidate material properties. In his spare time, he enjoys playing a variety of sports: (goalie of the infamous Buckyballs soccer team), playing the drums/games, and making people laugh with terrible puns!
---
Kenneth Smith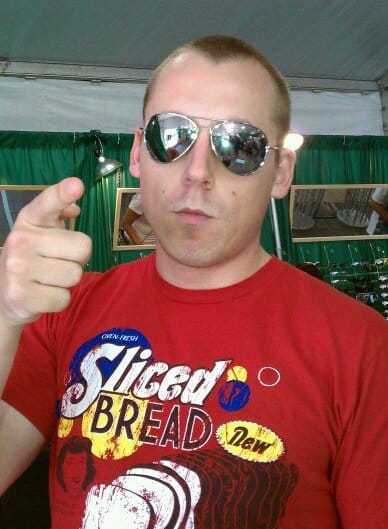 Graduate Student: 09/2013 – Present
Research Focus: Charge transfer dynamics in photo-excited, plasmonic nanomaterials with an emphasis on catalytic reduction on semi-conductor substrate(s)
E-mail: ksmit218@jhu.edu
Undergraduate University: University of California Davis
Hometown: San Francisco, CA
Ken is originally from San Francisco and graduated from UC Davis with a B.S. in Chemistry. While there he participated in research with Ting Guo on possible cancer treatment and imaging techniques utilizing gold nanoparticles. He then worked as a staff research associate at UCSF. Working under Tracy McKnight in the department of Radiology and Biomedical Imaging he investigated the metabolic mechanisms associated with the malignant progression of brain tumors by correlating in vivo magnetic resonance imaging (MRI) and spectroscopic (MRS) features of human brain tumors with ex vivo measures of metabolism and other molecular alterations associated with tumor aggressiveness. Before joining the Bragg lab in 2013, he finished a masters program in physical chemistry at the University of San Francisco where he worked with Giovanni Meloni, studying reactive intermediates and products of possible biofuels using time resolved mass spectrometry at the Advanced Light Source at Laurence Berkeley National Labs.
---
Jamie Young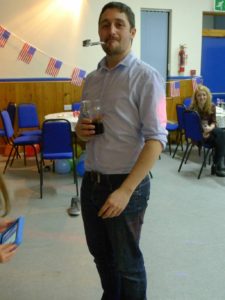 Postdoctoral Researcher: 06/2016 – Present
Research Focus: Exploration of the 4TCE photoswitch (and relate species) using TAS and time-resolved FSRS
E-mail: jyoun117@jhu.edu
Graduate University: University of Warwick, UK
Hometown: Llanfallteg, Wales, UK
Jamie joined the group after moving to the USA from the UK. He graduated with an undergraduate master's degree in chemistry from the University of Warwick in 2012, after graduating he continued on at the same school and received his PhD under the excellent supervision of Dr Vas Stavros in 2016. His PhD research utilized time-resolved velocity map imaging (TR-VMI) and ion yield (TR-IY) techniques in order to explore photophyiscal relaxation processes and vibrational motion in "real time". The main focus of his research attempted to unravel the intricacies of photoprotective mechanisms within biologically relevant chromophores.
---
Brandon Barret
Graduate Student: 09/2016 – Present
Research Focus: Charge separation and applications to optoelectronic materials
E-mail bbarret9@jhu.edu
Undergraduate University: Shippensburg
Hometown: Waynesboro, PA
---
Chana Honick
Graduate Student: 09/2016 – Present
Research Focus: Photoswitchable materials and applications for singlet fission
E-mail chonick1@jhu.edu
Undergraduate University: UMBC
Hometown: MD
---
Ryan Brady
Graduate Student: 09/2017 – Present
Research Focus: Photocyclization of OTP derivatives, i.e. constrained stilbenoids
E-mail: rbrady10@jhu.edu
Undergraduate University: University of Massachusetts-Boston
Hometown: Bay City, MI
Ryan has a BS in Chemistry from UMass Boston, where he did his undergraduate research work on the surface oxidation of activated and glassy carbons, in the Michelle Foster group. He is a US Navy veteran who has previously worked for the US Army, FDA, and NIST in a variety of materials, radiological, and health physics capacities.