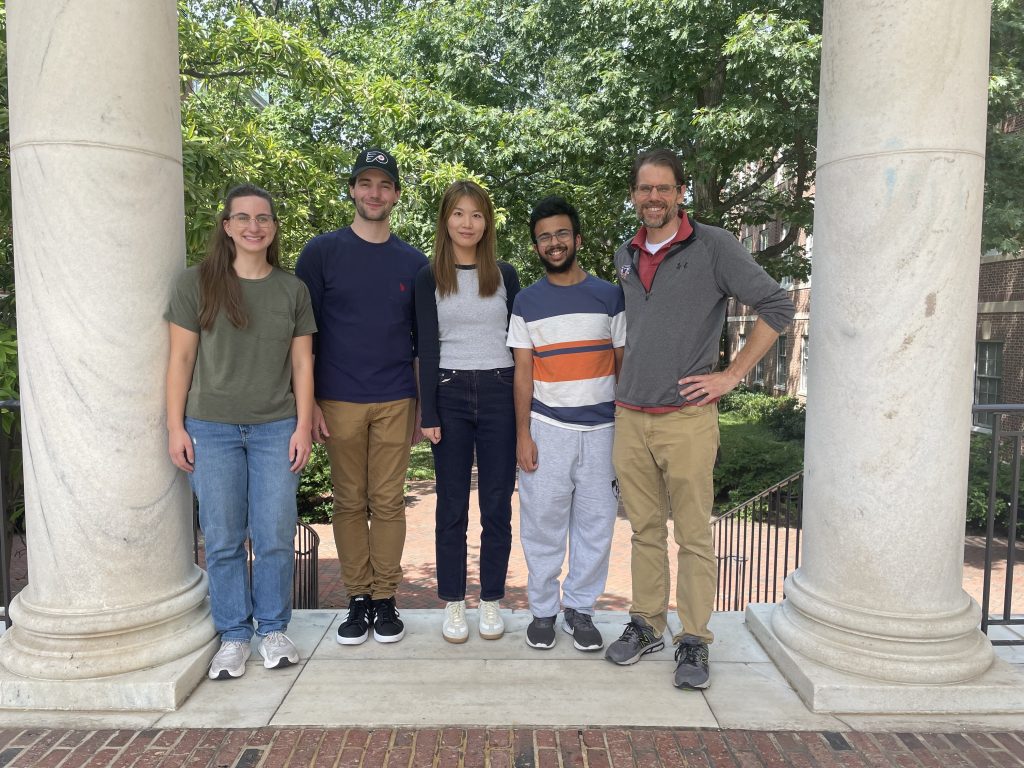 Bragg Lab, August 2023.
The Bragg Lab has research interests in fundamental behaviors of light-responsive materials. An overarching goal of our work is to understand how structure at the intra-, inter-, and supramolecular levels influence the properties and dynamics of excited and charge-separated states generated via absorption of light energy and thereby determine the nature, timescales, and efficiencies of processes initiated with light – such as bond formation, energy transfer, and charge separation that have applications in photochemistry and solar energy capture. We are also excited about
new and interesting ways to study these systems with light. Have a look at our website to learn more about us and our work!
Funding Sources