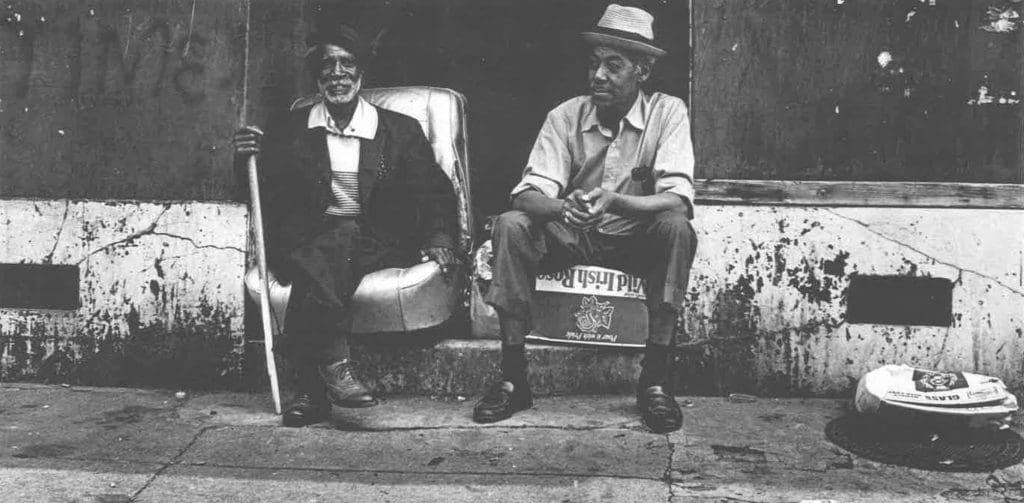 The Baltimore Africana Archives Initiative has three prongs: (1) building African American historical collections at JHU, (2) establishing a citywide digital network integrating the holdings of local archival repositories, and (3) public exhibition programming. By the year 2030, the Billie Holiday Project for Liberation Arts and The Sheridan Libraries hope to grow at JHU a collection of African American primary sources with a special emphasis on local history and culture that stands unprecedented in Maryland. In collaboration with donors and institutional partners around the city, we are building collections that illuminate the region's arts, politics, and history—helping to reestablish Baltimore's central place in the growth and development of the United States in the 19th and 20th centuries.
Recent acquisitions include the John Clark Mayden Collection—100 of his important urban Baltimore photographs shot between 1974 and 2012—the Ethel Ennis and Earl Arnett Collection, and the William Worthy Papers. Other acquisitions in progress include the Melvin Brown Papers and Hoen Printing Company Collection.
A Sampling of Africana Archives at Johns Hopkins
John Clark Mayden photograph collection
Black Panther press photograph collection
Paul Robeson collection
Black Student Union records
Sammy Davis, Jr. script collection
Josephine Baker collection
Twentieth-century American writers collection
Johnny T. Hill album, 1930 – 1943
African American photo postcard collection, 1905-1946
Johnnie Newton letters collection
Birney anti-slavery pamphlet collection, 1784-1909
Free Negro newspaper clippings collection, 1848-1905
For more info or to plan a visit to the special collections library, explore The Sheridan Libraries.