The Donald Bentley Annual Memorial Lecture is the Billie Holiday Project's capstone annual public lecture to honor the life of one of Baltimore's promising young leaders who lost their life in the violence crisis endemic to the city for more than thirty years. Each year, the Billie Holiday Project invites a distinguished arts practitioner and intellectual to address topical, historical, or philosophical issues connecting the work of the arts to the renewal and revitalization of civic life.
The Donald Bentley Annual Memorial Lecture is a unique platform to drive debate and critical reflection on the role of the arts in our everyday lives and in our imagining of a future just world.
History of the Lecture
"I created the Donald Bentley Memorial Lecture to commemorate the life of my good friend Donald Bentley, murdered in 1989. Donald was gregarious and charismatic, and he always talked about running for public office to help to implement dynamic change in a city that we both loved. Donald joined a group that I started called The Oxfords and we created recreational activities designed to have a good, safe time in the public spaces available to us in Baltimore during the 1980s. Along with dozens of our mutual friends, I was devastated by Donald's death, a widespread tragedy throughout Baltimore, then and now, for at least 40 years."
"Recognizing that the crisis of deadly street violence in the city was owed to structural inequality, I founded the Billie Holiday Center for Liberation Arts to begin a regular process of sharing resources from the arts and sciences of the Homewood Campus with other portions of the city. Each year we are sponsoring a free public lecture that is designed to assist in our work to stimulate a new civic commons in Baltimore, a cohort that recognizes the profundity of Baltimore's human resources and emphasizes the values of reciprocity, mutual recognition, sharing, collective responsibility and hard work to promote reparative equity and safeguard the youth."
–Lawrence P. Jackson, founding director of the Billie Holiday Center for the Liberation Arts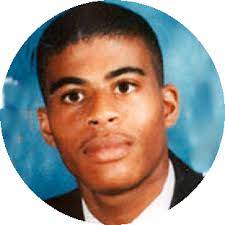 Donald V. Bentley
Donald V. Bentley was a rising sophomore at Morehouse College in the summer of 1989 when he was shot during an armed robbery on Maryland Avenue. The murder remains unsolved to this day. A popular, charismatic young man, Donald had graduated from the Gilman School for boys, where he excelled at public speaking, track, and football. He was the son of Helen Ellen and Robert Bentley, a schoolteacher and steel foundry foreman, respectively, and he grew up in a tight-knit community on Wilvan Avenue in Northwest Baltimore. He and his family attended First Baptist Church on Liberty Heights Avenue. Donald's inquisitive nature, his commitment to improving the fortunes of the downtrodden, and his interest in Pan-Africanism have been memorialized in many different endeavors since his passing, but particularly in the Donald Bentley Food Pantry. He was an inspiration to everyone who knew him.
2023 Memorial Lecture, The Birth of Jazz: Billie Holiday's Baltimore featuring Robert G. O'Meally, Candice Hoyes & Sean Jones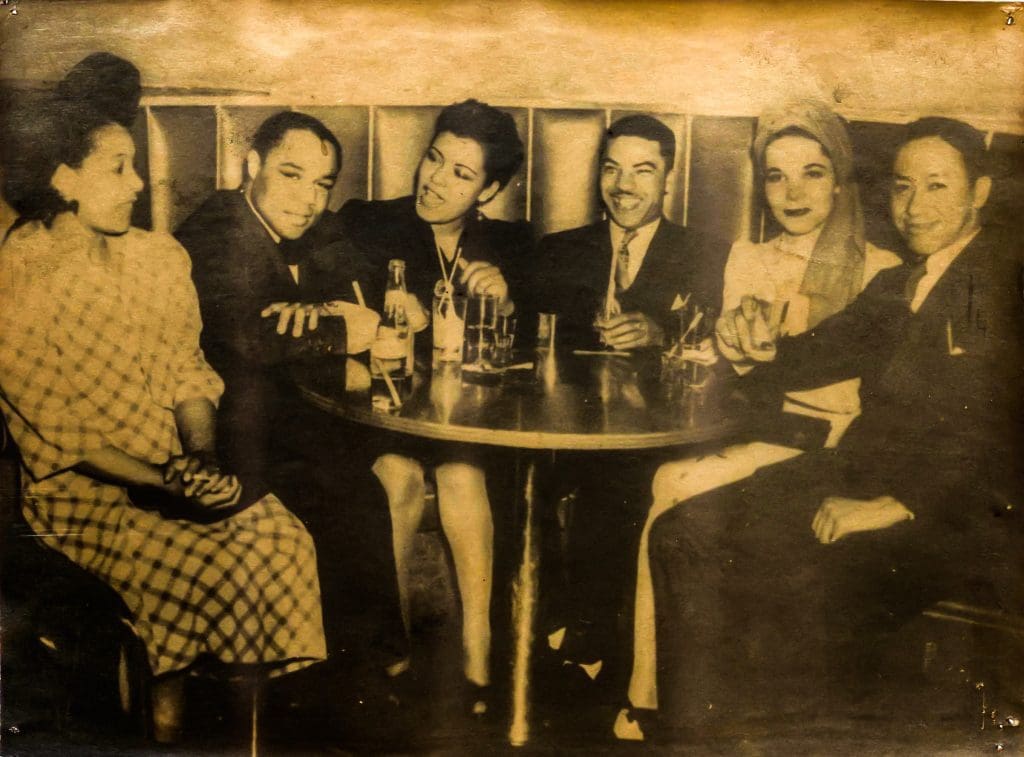 This luxuriant evening of jazz history and the performing arts features a lecture by Robert O'Meally, Zora Neale Hurston Professor of English at Columbia University and author of an acclaimed biography of Billie Holiday, followed by a showcase of archival images curated by Lawrence P. Jackson, Bloomberg Distinguished Professor of History and English at Johns Hopkins and Director of the Billie Holiday Center for Liberation Arts and co-curated by Dr. Raynetta Wiggins-Jackson, the Inheritance Baltimore and Billie Holiday Center Curatorial Fellow for Africana Collections.
The showcase reveals new information about Billie Holiday's girlhood in Baltimore, the early twentieth century jazz scene in the city, and the ongoing connection between Holiday and the historic Black arts district of Pennsylvania Avenue in West Baltimore, with maps, archival photographs, and recently acquired new materials from the Sheridan Libraries. A sublime visual and intellectual experience of the earliest archives that reveal the foundation of Baltimore jazz. The event will be laced throughout with a cabaret-style concert of Billie Holiday's songbook, performed by vocalist, Candice Hoyes, and Peabody Jazz Studies Chairman, Sean Jones.
Schedule
6:00pm – Baltimore Museum of Art Auditorium Doors Open
6:30pm – Lecture Begins
7:30pm – Reception and Showcase Begin
8:30pm – Closing Remarks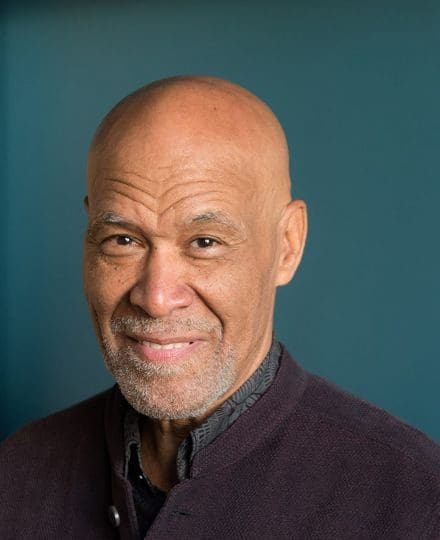 Robert G. O'Meally is the Zora Neale Hurston Professor of English and Comparative Literature at Columbia University, where he has served on the faculty for twenty-five years. The founder and director of Columbia's Center for Jazz Studies, O'Meally is the author of The Craft of Ralph Ellison, Lady Day: The Many Faces of Billie Holiday, The Jazz Singers, and Romare Bearden: A Black Odyssey. His edited volumes include The Jazz Cadence of American Culture, Living With Music: Ralph Ellison's Essays on Jazz, and the Barnes and Noble editions of Mark Twain, Herman Melville, and Frederick Douglass. For his production of a Smithsonian record set called The Jazz Singers, he was nominated for a Grammy Award.
O'Meally has co-curated exhibitions for The Smithsonian Institution, Jazz at Lincoln Center and The High Museum of Art (Atlanta). He has held Guggenheim and Cullman Fellowships, and was a recent fellow at Columbia's new Institute for Ideas and Imagination at the Global Center/Paris. His new books are The Romare Bearden Reader (edited for Duke University Press, 2019) and Antagonistic Cooperation: Collage, Jazz, and American Fiction (Columbia University Press, 2020).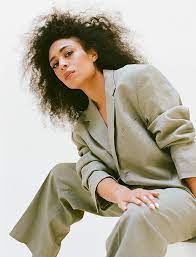 Candice Hoyes is poised to "shape the artist-cum-activist role." (NPR) In 2020, she released "Zora's Moon," the first single of her mostly self-penned upcoming EP. This jaunty retro soul escapade is her response to this moment: an ode to Black girlhood. Candice is a 2020 winner of the inaugural NYC Women's Fund for Film, Music and Media. She has performed with, opened for, and recorded with artists ranging from Lin Manuel Miranda, Chaka Khan, and Wynton Marsalis. Candice was commissioned by the National Black Theater and Michelle Obama's When We All Vote to co-create a new work to empower Black voters leading into the 2020 US Presidential election.
Candice's recent performances include 2021 We Out Here Fest (UK), NYC JazzFest, Nublu JazzFest, the Public Theater, and the Blue Note. As an activist, she collaborates with the Feminist Press, Well-Read Black Girl, Lawyers Committee for Civil Rights in Law, Harlem Arts Alliance, Women in Music, and numerous grassroots organizations. She has produced her feminist performance lecture series for Jazz at Lincoln Center and CUNY for three consecutive seasons. Candice has written for Shondaland, Blavity and the Los Angeles Review of Books, and spoken and performed at TED HQ. Candice's family hails from Jamaica, and she is an honors graduate of Harvard University, where she studied Sociology and African American Studies and Columbia Law School.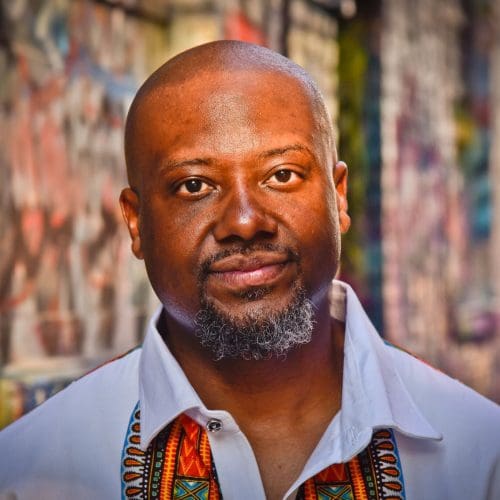 Music and spirituality have always been intertwined in the artistic vision of trumpeter, bandleader, composer, educator, and activist Sean Jones. Mr. Jones is a musical chameleon, comfortable in any musical setting no matter the role or genre. After a six-month stint with the Jazz at Lincoln Center Orchestra, Wynton Marsalis offered him a permanent position as lead trumpeter of the ensemble, a post he held from 2004 until 2010. In 2015, Mr. Jones was tapped to become a member of the SFJAZZ Collective. During this time, he has managed to keep a core group of talented musicians together under his leadership, forming the foundation for groups that have produced and released eight recordings on Mack Avenue Records.
Mr. Jones has been prominently featured in recordings and performances with many major figures in jazz, including Illinois Jacquet, Jimmy Heath, Frank Foster, Nancy Wilson, Dianne Reeves, Gerald Wilson, and Marcus Miller. He was selected by Mr. Miller, Herbie Hancock, and Wayne Shorter for their A Tribute to Miles tour in 2011. Mr. Jones is also an internationally recognized educator. He is president of the Jazz Education Network and holds the Richard and Elizabeth Case Chair in Jazz Studies at The John Hopkins University's Peabody Institute in Baltimore, as well as artistic Director for the NYO JAZZ Program of Carnegie Hall. Previously, he served as chair of the Brass department at Berklee College of Music in Boston.
---
2022 Lecture w/ Anna Deavere Smith
The program, "Glimpses of Baltimore in Change," was part performance, part social commentary on Black life in Baltimore. Smith will discuss and depict her life and education in Baltimore, especially during the transition from segregation to desegregation. The program for 2022 was partnered with the Baltimore Museum of Art and supported by the JHU Center for Africana Studies, Department of English, Department of History, Alexander Grass Humanities Institute, and Beloved Community Services Corporation.
---
2021 Lecture
The 2021 lecture theme focused on African American mid-Atlantic performance art traditions and featured local author D. Watkins.
In partnership with: