Director: Michael McCloskey
Research Topics
Research in the lab focuses on normal and impaired cognitive functioning in the areas of:
Reading, spelling, and writing
Visual perception and cognition
We are also interested in:
Memory and amnesia
Numerical cognition and dyscalculia
Foundational issues in cognitive neuropsychology and cognitive science.
Our goals are to:
Understand the mental representations and processes underlying these cognitive functions
Understand how these representations and processes are disrupted when the brain is damaged or fails to develop normally
Apply the knowledge gained about normal and impaired functioning to the development of effective remediations
Approaches
We bring a variety of methods to bear on these issues, including:
Cognitive neuropsychological studies of brain-damaged adults
Cognitive neuropsychological studies of children with learning disabilities
Behavioral studies of normal children and adults
Computational modeling
Functional magnetic resonance imaging (fMRI)
Event-related potentials (ERP)
Research Projects & Lab News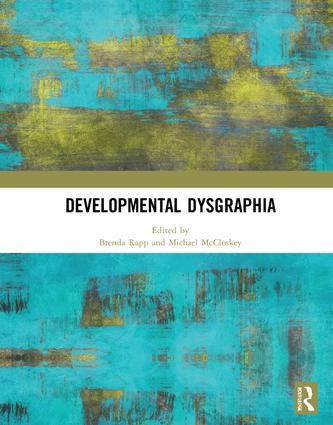 Drs. Brenda Rapp and Michael McCloskey were co-editors of the recently published book entitled Developmental Dysgraphia. This volume brings together, for the first time, theoretically grounded and methodologically rigorous research on developmental dysgraphia, presented alongside reviews of the typical development of spelling and writing skills.
---