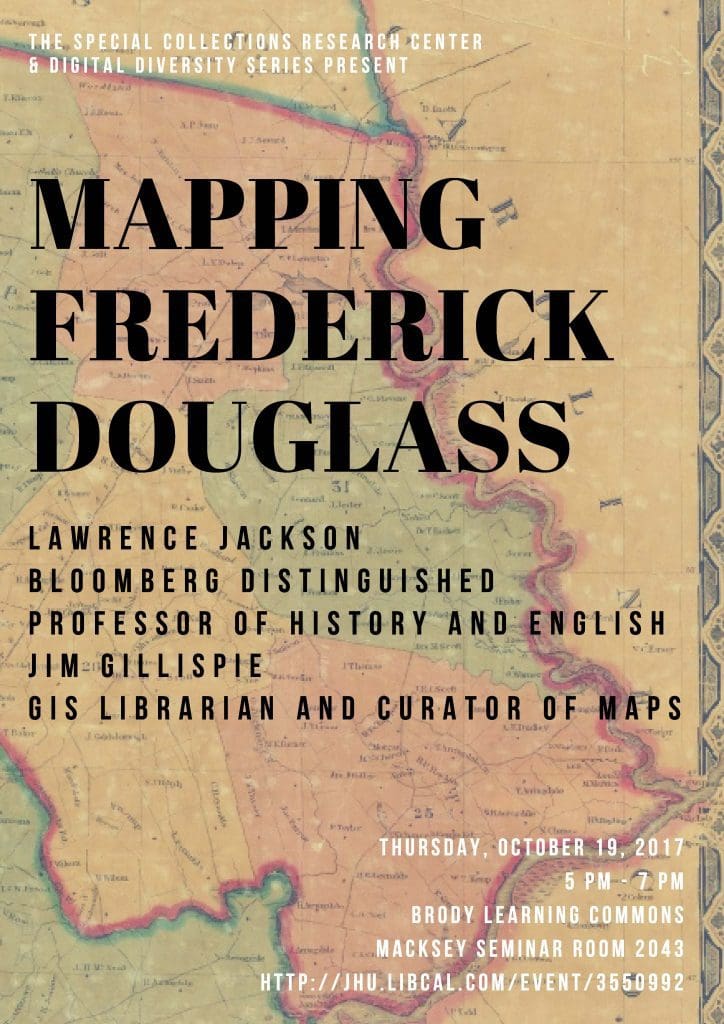 This course has two components.  (1) It provides an in-depth portrait of the historic Marylander Frederick Douglass, born near Hillsboro in Talbot County, Maryland around 1818, and who successfully escaped from slavery in Baltimore in September 1838.  We will read Douglass's three autobiographies and other writings, as well as a biography of Douglass to understand his importance in American life over time.
(2) The course is making these examinations to produce a series of digital maps for a joint project to be exhibited at the Maryland Historical Society.  One group of maps will focus on Baltimore's second ward, the other cluster will show the rough area of Talbot County, particularly Easton and St. Michaels, on Maryland's Eastern Shore.  We are working together as a research laboratory that will share its archival resources inaccessible databases, design and produce the maps so that they are available for public viewing by the conclusion of the semester.  Students will develop expertise in US Census materials, the Maryland State Archives, and Geographic Information System techniques.  We will create an accompanying narrative showing Douglass's movements through the various locales in the 1820s and 1830s, emphasizing his proposed and successful escape routes.
The course culminates with a sailing trip from Baltimore's Fells Point to historic St. Michael's and overnight camping on the grounds of a former plantation on Maryland's Eastern Shore.